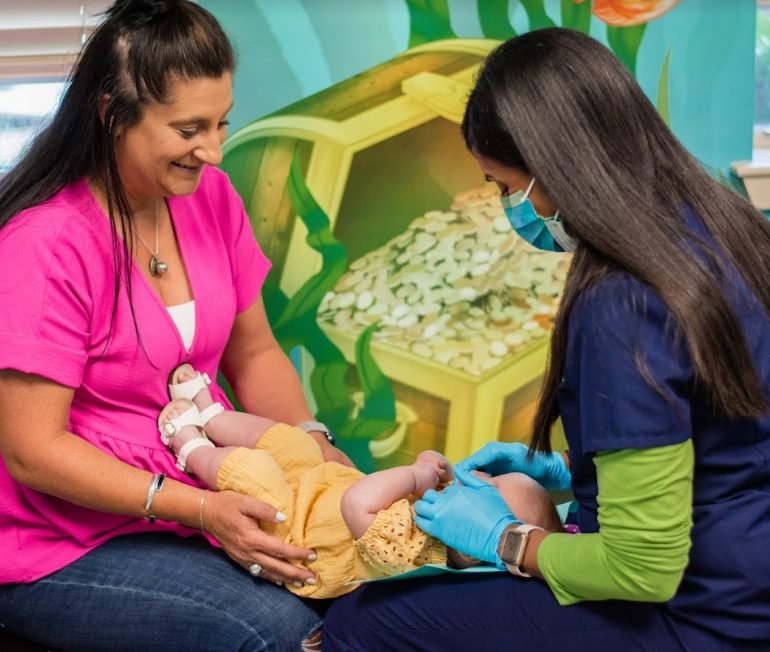 What is a frenum?
A frenum is a small membrane that attaches your tongue to the floor of your mouth, and your lip to the top of your mouth. In some cases, these frenums can be thick, or attached more anteriorly than they should be, and become restrictive.
What if my child has a restrictive frenum?
More commonly known as a tongue-tie, a restricted tongue can contribute to difficulties with breast- or bottle-feeding as an infant, preventing a proper latch, or seal, around the nipple. As a consequence, feeds can be incomplete, frustrating, prolonged, and/or painful. As your child grows, a restricted tongue may lead to other adverse conditions such as speech difficulties, sleep apnea, and food aversions. It is important to have your child evaluated by a properly trained tongue tie dentist or specialist to ensure this condition is addressed if present.
What is a frenotomy?
A frenotomy is a quick procedure that cuts the restricted frenum, thereby releasing the tongue/lip from its tethered state. Dr Gouri uses a laser for this procedure which allows for much gentler healing instead of when scissors are used. Your child will be able to eat immediately after the procedure, as the laser causes minimal to no bleeding!
Why is my child still having difficulties even though we had their tongue clipped?
I was told my baby doesn't have a tongue-tie, but is having a lot of difficulty feeding. Why?
Many people only notice tongue-ties when they are tethered very anteriorly, tying the very tip of the tongue to the floor of the mouth. All anterior tongue-ties also have a posterior tie. Untrained providers may "clip" just the anterior portion, leaving the posterior tie untouched, resulting in an incomplete release of the tongue. Many providers often do not know to examine for a posterior tongue-ties, which can only be detected by elevating the center of the tongue to the roof of the mouth, and not just by having the patient extend their tongue.
Background
Dr. Anita Gouri attended numerous courses on infant and pediatric lip- and tongue-tie diagnosis and treatment by renowned experts including Dr. Bobby Ghaheri, Dr. Martin Kaplan, and Dr. Robert Convissar. She is a member of the Academy of Laser Dentistry and received her extensive pediatric-specific laser training form the World Clinical Laser Institute and the Biolase corporation. Dr Gouri trained to use the Waterlase iPlus laser to perform frenotomies because it deposits virtually no heat in the tissues, resulting in minimal scarring and very little bleeding, if at all. This Erbium:YSGG laser therefore leads to less post-operative discomfort and faster healing.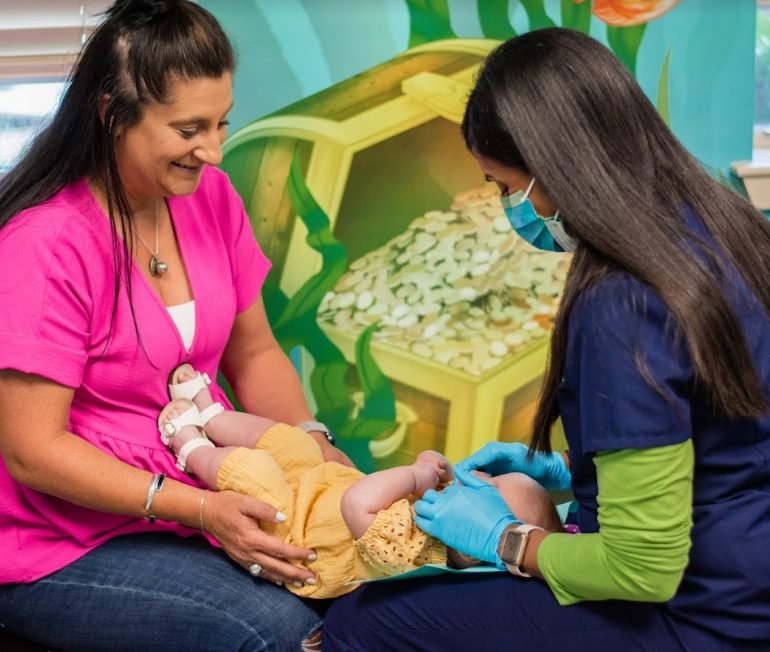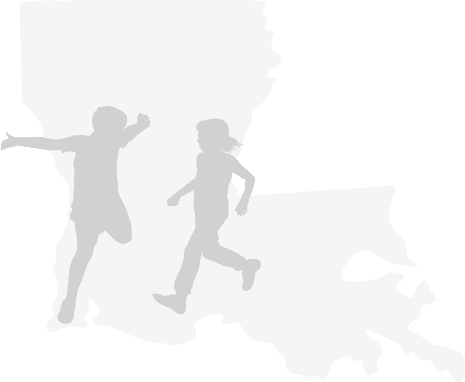 "My newborn daughter needed a Frenulectomy done due to inability to gain weight. They were able to fit us in as soon as possible and even called with a cancellation to get us in sooner. They made us all feel super comfortable for the procedure and made sure we were educated on post procedure care and exercises/stretches. I would highly recommend Dr. Gouri and the staff at Lafayette Pediatric Dentistry."
Ashley A.
"I had an amazing experience. The staff was very kind. I checked in and didn't wait longer than 5 minutes in the waiting room. Once I was called back the dentist was with me in no time, she diagnosed my 5 week old with a tongue and lip tie and said she was prepared to do the procedure right then! I agreed to do the procedure, my baby was back in my arms within 5 minutes. She came in explained very thoroughly the post-procedure instructions and then I was gone! I was in there for no longer than an hour. Very thankful for the amazing experience."
Alyssa B.
"Dr. Gouri and her staff are amazing and very friendly. She helped correct my babies tongue tie, which greatly improved his eating struggles. We recently went in for our baby's first appointments and it was a great experience for all."
Jamie K.
"Dr. Gouri is the sweetest and wasted no time getting to the solution for my tongue tied babies. I also love how accessible she is when parents have questions."
Crystal R.
"Our experience at Lafayette Pediatric Dentistry was phenomenal. The entire staff made us feel welcomed throughout our entire appointment. We were offered beverages while waiting which we're delivered on an adorable drink tray. They explained the entire lip and tongue revision while making us feel comfortable and informed."
Jenna C.
"We had such a wonderful experience with our son's recent tongue and lip tie procedure. The doctor and staff were warm and welcoming as well as very informative on the post procedure needs. We highly recommend them."
Rachael M.
"Everyone was so nice and professional!! My Daughter needs to have a lip tie and tongue tie procedure. It was our first appointment and it was just the assessment so for and everything went marvelously. Looking forward to them doing her procedure in the near future."
Heather K.
"I absolutely love this clinic and Dr. Gouri. She and staff were top of the line when they took care of my son for lip and tongue tie!"
Mary B.