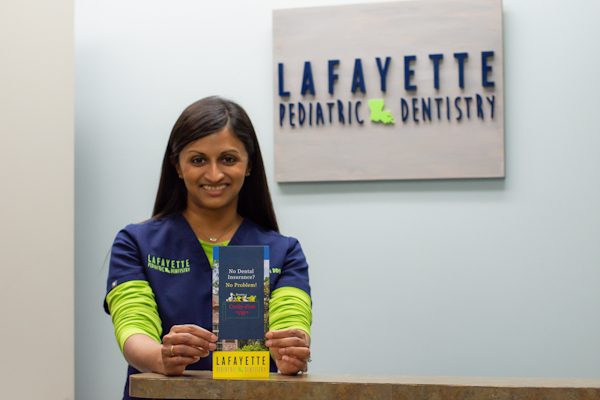 Affordable and Quality Dental Care with Our Dental Savings Program
No dental insurance? No problem!
Become a member of our Cavity-Free VIP Program!
Our dental savings program is a dental insurance alternative that helps us provide your child with the quality dental care they deserve at a fraction of the cost of traditional dental insurance, without all the restrictions and lack of coverage by insurance companies.
When you become a Cavity-Free VIP, you give Dr. Gouri and our team more flexibility and control over the kinds of treatment they can provide, ultimately resulting in a more customized and thorough patient experience for your child!
Insurance companies require monthly premiums, deductibles, waiting periods, activation fees, and hidden fees. With our Cavity-Free VIP, you won't have to worry about any of that! Plus, we offer sibling discounts!
Here come the SAVINGS!!
For one annual discounted fee, that is less than the typical out-of-pocket cost of basic dental care or treatment, you get all of these services:
2 comprehensive oral exams
2 cleanings with fluoride treatment
Up to 4 x-rays within a 12 month period (excluding panoramic x-rays)
One limited (problem-focused) exam
50% off panoramic x-rays
15% off any needed dental treatment
PLUS you don't waste money on annual premiums that often don't actually give you full coverage!
Guidelines:
Plan is valid for a 12-month period only, from date of enrollment.
For your plan to stay effective, your child must routinely come for regular 6 month checkups within the 12 month period.
Refunds WILL NOT be issued at any time (e.g. for missed appointments or canceled membership)
No credits given. Missed appointments cannot accrue or rollover into the next year.
$50 fee to reactivate lapsed membership.
Cannot be used in conjunction with other insurance plans.
Membership is non-transferable and not for resale.
General Anesthesia is not covered by the plan.
Soft tissue procedures (i.e. frenectomies, gingivectomies) are not covered by the plan.
Payment is due at the time of service.
Let us provide you with healthy smiles and BIG SAVINGS!  Request an appointment with us here, or give us a call at 337-443-9944 for more information!
To learn more about other payment options, visit our Financial Information page.